Design styles are like Coffee Shops. New ones keep popping up in every neighbourhood and its very difficult for an average person to keep a track of them. And if they become a hit, then you get to see them almost everywhere in the city.. for example, the current trend of industrial design(more about it later) that one gets to see from a cafe to a retail store! At Homelab, before we draw a single line, we educate our customers about various design styles prevalent and what is most recommended for them given their family size, tastes and available space.
The following list of design styles isn't definitive, but rather a vetted selection of some of the most prevalent styles you're likely to see and want. We assure you that this is all you need to know!
Indian traditional:

(Vibrant Colours / warm earthy tones / intricate patterns / elegant fabric )

From antique looking furnishings to floral and intricate motifs and rich fabrics, this look promises warmth and welcome. Vibrant colors and bold patterns are the two pillars of this design style.
Indian home design centers around informal spaces that allow for easy interaction so many levels of seating can be found. Decor accessories speak tradition and ethnicity when embellished on walls.
Advantages:
1. Every element feels comfortable, properly placed and predictable – in a good way.
2. Timeless designs that are distinctly appealing in art, style, utility and beauty.
Minimalist:

(Decluttered look / streamlined furniture / Simplified color scheme / focus on functionality / Soft lighting)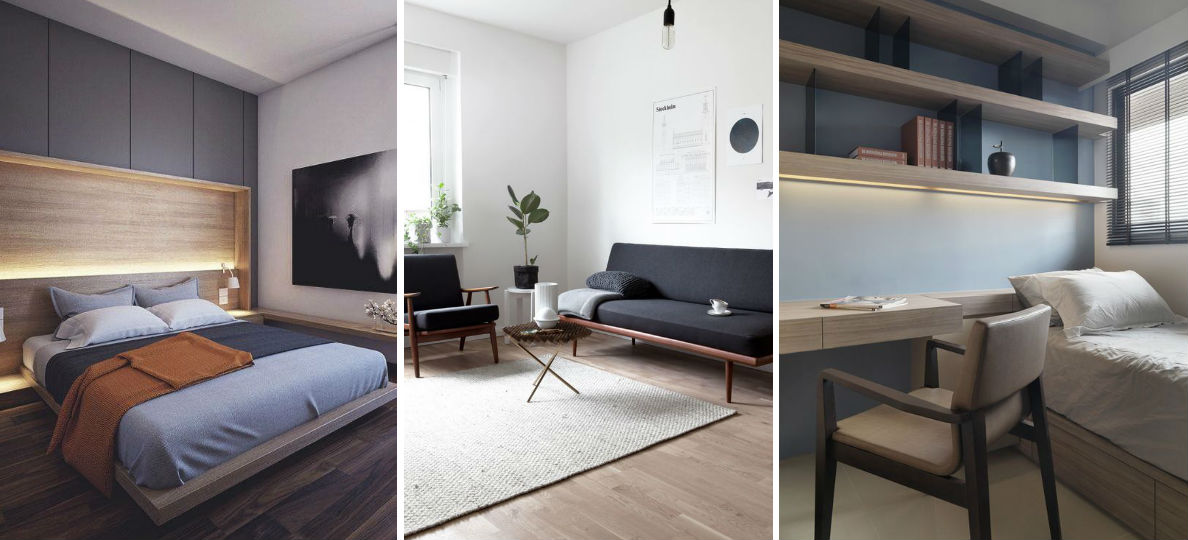 It's a style that has its presence in almost everything that we like today. Simply put, your sleek compact car and the thinner-than-thin multi-functional smartphone you love to take selfies with are all bhakts of minimalistic design.
If less is more is your mantra than this design style is your soul-mate. With every piece of furniture and decor owing its existence to functionality, this style eliminates everything unnecessary leaving you with a calm and serene effect.
Advantages:
1. Minimalism not only looks great and an uncluttered clean space is known to increase our happiness and health. Things are easily accessible reducing your stress of either stowing them away or not being able to find them, thus dampening your mood.
2. For small homes, streamlined furniture gives you more space, even in the smallest rooms.
3. Neutral color palette gives the space a sense of continuity making it appear larger and less chaotic.
4. Finally, less of everything means more money in your pocket..voila!
Modern:

(Symmetrical balance in Layout & Furniture / Minimal use of textures / soothing color palette )

Modern styles are rooted in minimalism. This style focuses on maximising space so you never feel cramped and incorporating lots of glass (free flow of light), flooding the house with natural light.
Form follows function and hence less use of accessories. Decor items are used only to complement rest of the space. This style takes a totally different route from the traditional style in terms of materials used as well as you will see more of chrome, glass and concrete and high gloss surfaces that reflect light.
Advantages:
Suited for apartments as it gives illusion of space
Focus on maximising natural light
Less use of accessories
Industrial:

(Factory inspired look / Unfinished wall textures in wood, brick & cement / upcycled decor / open plan layout / Edison lamps & metallic pendant lighting)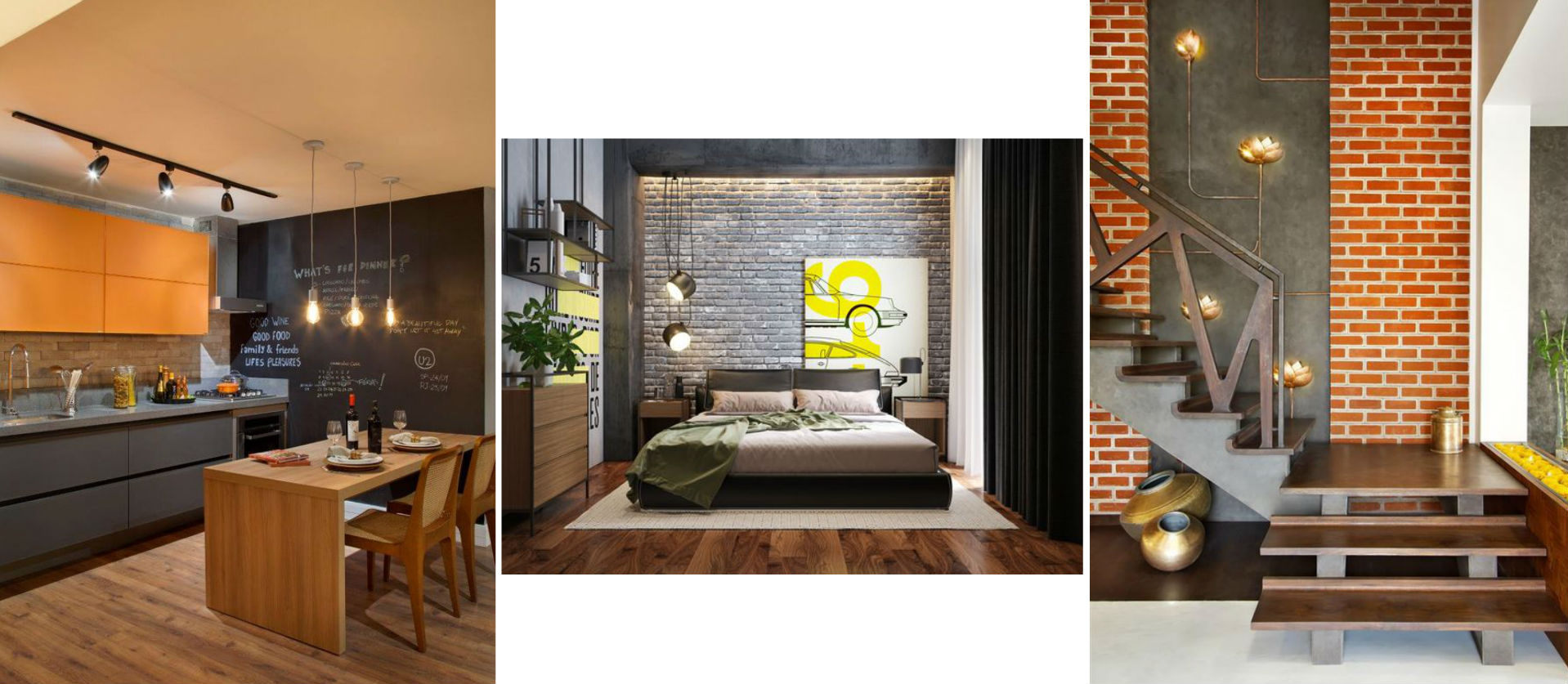 Think concrete floors, stripped-back architecture and exposed beams, metal siding, galvanised steel and unfinished wall surfaces and you have yourself a turn-of-the-century warehouse look.
Best suited for larger spaces or when you are planning to construct a home although there are ways to embrace it in an apartment- but at a stiff cost!
Advantages:
1. This look allows to opt for lighter, rustic chic or darker designs depending upon your taste.
2. Furniture from your old home can be re-purposed or restored to serve as design element.
3. It can be as affordable or as expensive- as you need it!
Contemporary:

(Basic primary palette with pops of color / uses geometric shapes & patterns / visual interest is created with materials)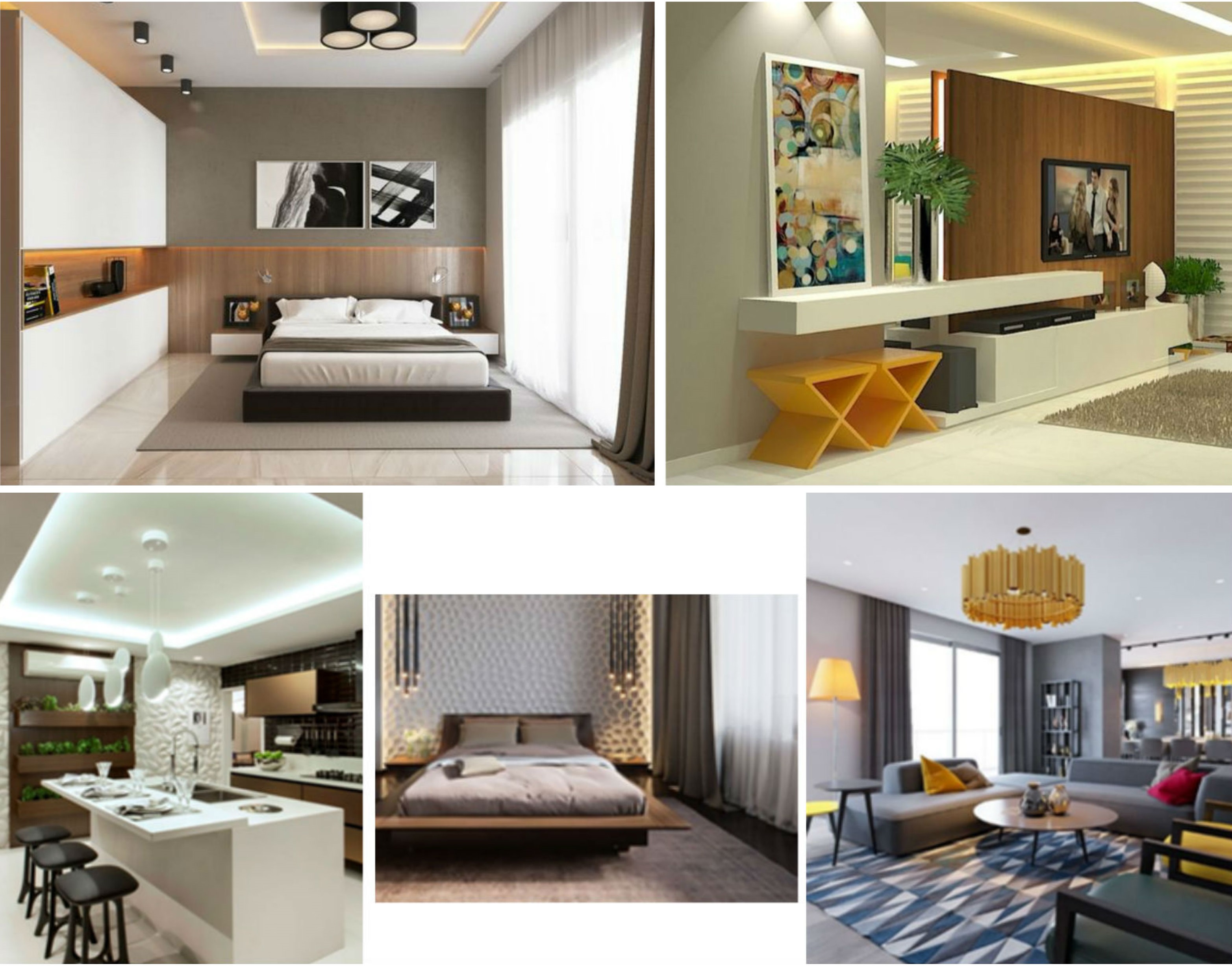 Contemporary and modern are like Katrina and Kareena of design styles- similar sounding but both hugely different!
Contemporary design is more a reflection of here and now- the trendy looks that are prevalent at any given moment. But in serious terms, its main aim is to deviate from traditional decor while still remaining comfortable and welcoming.
Smooth profiles and balancing the look with geometric shapes instead of ornamentation, solid or subtly patterned fabrics in lieu of colorful prints, with occasional pops of bold color characterize this style.
Advantages:
1. Maximises negative space
2. Overall look is always fresh
3. Geometric looks that last over a period of time
Eclectic:

(Mix & match style with worldly charm / one-of-a-kind decor items / Playful colors / Intricate pattern details)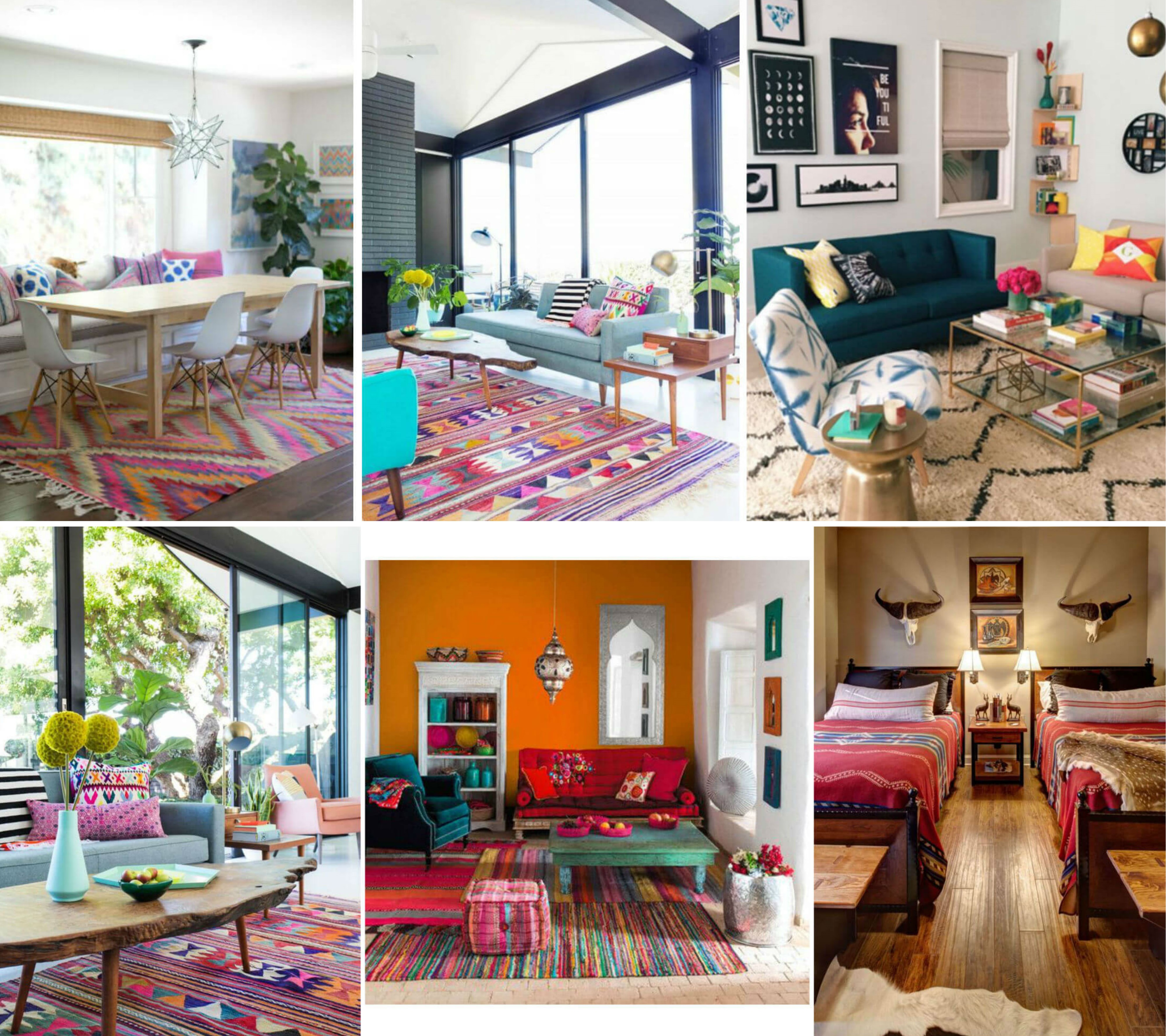 Remember those fun multi-starrer Priyadarshini movies? Eclectic style is just that! This is perhaps one of the most difficult design styles because it involves using various elements that both match and contrast and yet creating a cohesive look.
Blends of patterns, textures and colours are common, but they are thoughtfully curated in order to create a space that's surprising but still visually pleasing.
Advantages:
1. All rules barred- Match old and new, east and west, couture and street-style
2. Personal home design opportunity as you can fill up your home with your unique finds or objects that strike a chord with you.
3. Bridges the gap between other looks as you can pick the best from each.